Concepts and directions of development of small and medium enterprises
Abstract
In order to ensure success of the enterprise it is insufficient to only know the stimulants and barriers to its development, as knowledge of the patient's condition does not lead to cure yet. Extensive knowledge of management concepts that can be applied in solving current problems is a necessary condition. Proper selection of tools and indication of the optimal directions of development allow to overcome barriers and utilize existing growth stimulants.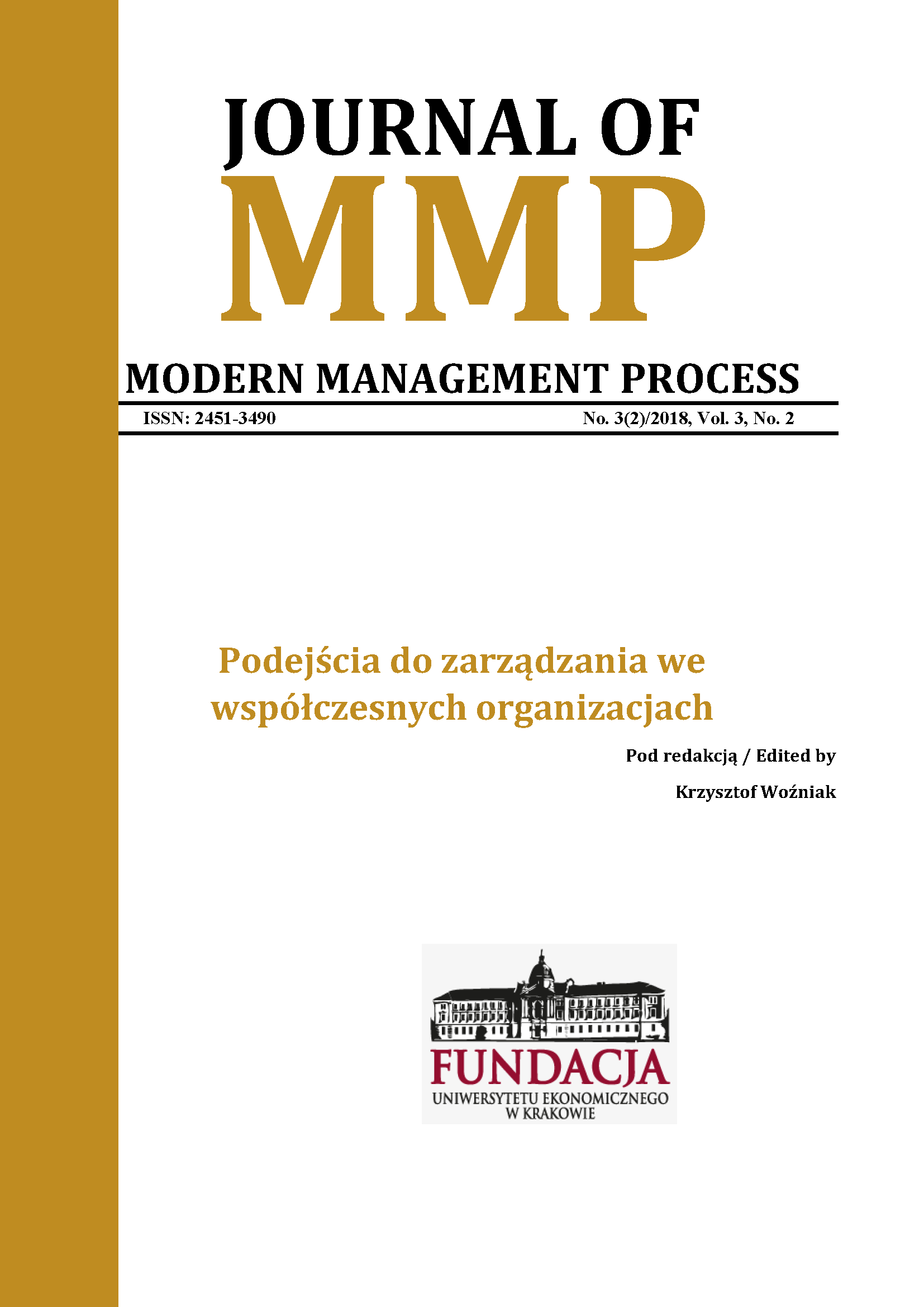 Copyright (c) 2019 JMMP; Sławomir Wawak
This work is licensed under a Creative Commons Attribution-NonCommercial-NoDerivatives 4.0 International License.
(c) Journal of Modern Management Process